Here at BOSS HOGG sportfishing we are constantly working at making sure your experience with us is unlike any other! Whether you're going after the hard pulling albacore, or the prehistoric white sturgeon, we will make sure it will be a memorable trip!

 Salmon     (Depending on season)             $250  per person     Min 4              

Bay Potluck (Striper- Halibut-Shark)           $250 per person     Min 4      

Bay / Delta Trips  (sturgeon-Striper)           $250 per person     Min 4 

Tuna        (Depending on season)              $350 per person     Min 4

combo trips   Salmon/rockfish  salmon/halibut  Rockfish/halibut    $300pp

Masks must be worn at all times during these times! Please let's be respectful and follow the rules!  

On every fishing trip we have a deckhand on board who's there to teach you, help you, and make sure That your experience with us Is top notch. They work long hard hours so please always remember to show them some love for their services! 

All pricing includes rods, bait, terminal tackle,and drinks (water).          The only things you have to bring is your license ,sturgeon punch card( if fishing for sturgeon),bags,  and your lunch.  

Fish cleaning is also done at no extra charge! 

Just make sure to bring extra bags, and a cooler to keep your catch fresh for the ride home!

I cant say it enough! Please wear layers! There is nothing worse than being cold while fishing! You can always take them off, if and when it warms up!

Maximum of 6 passengers!! 

These are all full day trips usually 8  to 10 hours .

Half day,and night trips are available upon request.

  Rock Fish / Lingcod                                    $250 per person     Min 4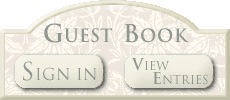 Farallon Islands or Point Reyes                            $300 per person      Min 4